Why Dr. Scroggins
Dr. Scroggins practices gentle dental care with a focus on not just your teeth but your overall health and well-being. He firmly believes that oral health greatly impacts overall health and, ultimately contributes to an improved quality of life. That's why you can count on him and his friendly staff to recognize your individual dental needs and make time to fulfill them.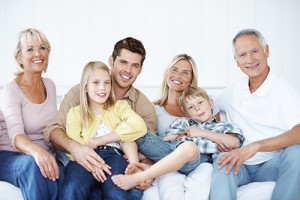 You'll receive one-on-one care customized to your liking. We always take the time to make sure that you are numb, to listen to your concerns, to explain our procedures and to answer your questions. We use the latest, gentlest equipment. Simply put, Dr. Scroggins and his caring staff will go out of their way to make you feel at home.
Small wonder that about half of Dr. Scroggins new patients come to him from referrals by satisfied patients!